RMS Harp students benefit from an immersive musical experience that catapults them to the next level in their harp studies. See below for examples of music activities, or check out a
sample weekly schedule
.
Lessons Twice a Week


Students receive lessons twice a week with RMS harp faculty. With dedicated teachers who focus on the individual, lessons are one of the most meaningful experiences for students in the program.


---

Technique Class


Proper, fluid technique is essential to reaching playing potential and remaining injury-free. The RMS harp faculty are proponents of the Salzedo technique but accept all technique styles.


---

Performance Opportunities


Students have the opportunity to present solos, harp ensemble, and chamber pieces in master classes and in concert for an enthusiastic and supportive audience. Performances take place in various community locations such as local churches and the Steamboat Springs library.


---

Practice Time


Depending on the needs and age of the student, roughly two to five hours are scheduled daily for individual practice. Students are encouraged to bring their own harps. Rental harps are provided on a limited basis.


---

Harp Ensemble


In ensemble classes, students have fun honing group performance skills while learning both standard and contemporary ensemble repertoire.


---

Chamber Music Opportunities


RMSHP collaborates with the Rocky Mountain Summer Conservatory to provide opportunities for students to work together in string chamber ensembles, coached by RMSC and RMSHP faculty.


---

Special Topics Courses and Seminars


Special topics courses and seminars are tailored to the specific needs of the students who attend each year. Some past topics have included orchestral repertoire, theory, practice techniques, stage presence, and gig preparation.

---

Inspirational Concerts


The RMS Harp Program takes advantage of the thriving Steamboat Springs arts community to provide exposure to high caliber musicians through regular attendance at

Strings Music Festival

performances. Faculty also perform in the community, providing the students with an opportunity to hear their instructors put into practice what they have discussed in lessons and classes.

---
Powered by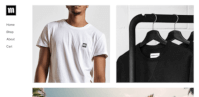 Create your own unique website with customizable templates.